Abbotsford Real Estate Condo & Apartment Photography
I am a Real Estate Photographer living in the Fraser Valley / Vancouver B.C area. I specialize in High Quality twilight and HDR Real Estate Photography. I shoot Condo's, Apartments and Houses. I'm based in Abbotsford, but also serve Langley, Aldergrove, Chilliwack, & Mission.
As a Real Estate Photographer based out of Abbotsford, and the Fraser Valley, quality photographs of your property is just a call away. Great images are able to convey to the prospective buyer, the reason for your asking price.
Well curated images and photographed angles of your interiors, pre-qualify your clients, as they like what they see online, and are serious when they come out for a viewing in person.
High quality real estate photography for your Apartment or Condo is essential to attract the kind of tenant who will pay on time or a buyer who understands value for money but who is looking for quality.
I use top end photography equipment from Nikon with the Nikon 16-35mm f/4 ultra-wide lens to capture my images which give the viewer an immersive view of the interior.
An average photoshoot of a 2 bedroom apartment takes approximately 1 hour. Its best for the apartment to be cleaned and staged prior to me arriving.
Below you will find images of 2 different apartments in the same building. These 2 Apartments had just been maintained, and was looking great. It was a perfect time to do a photoshoot. Both these apartments rented within 1 week and fetched the advertised asking price.
When you have top notch real estate to market in the Fraser Valley, contact me for great rates.
I look forward to working with you.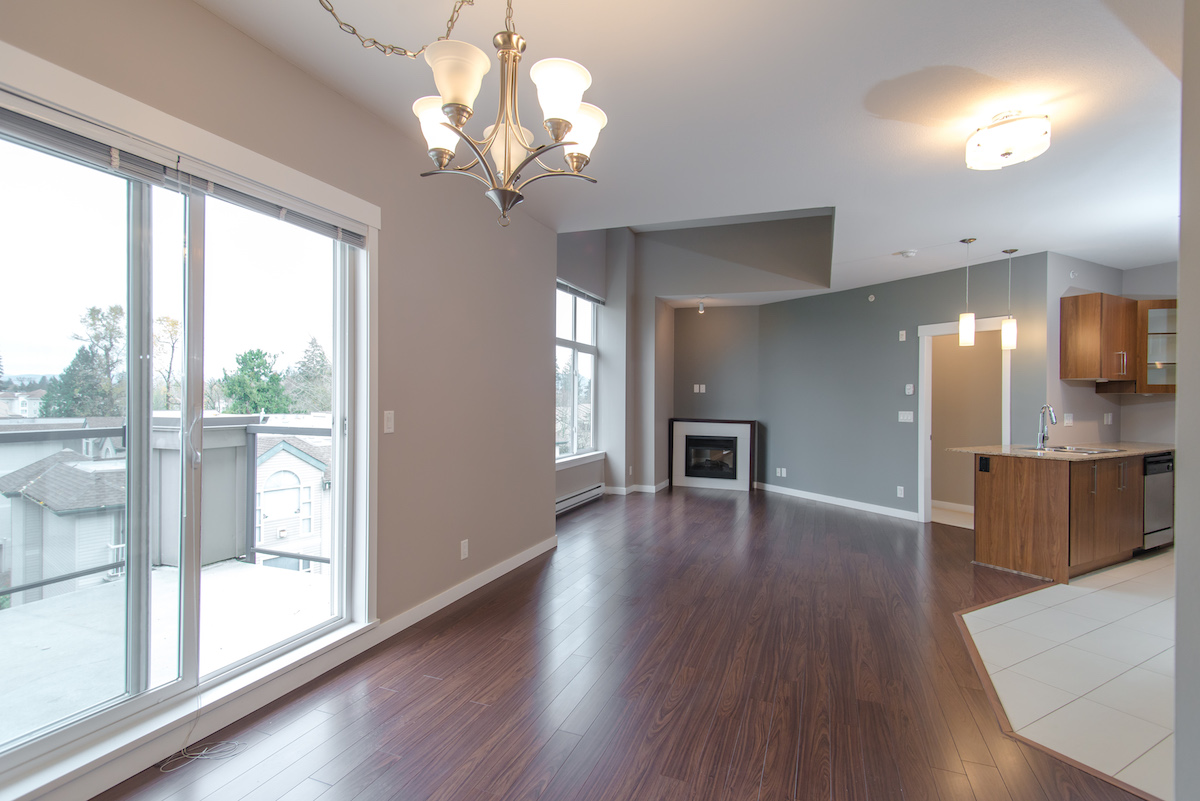 Above is a wide shot of the main living area in a penthouse suite.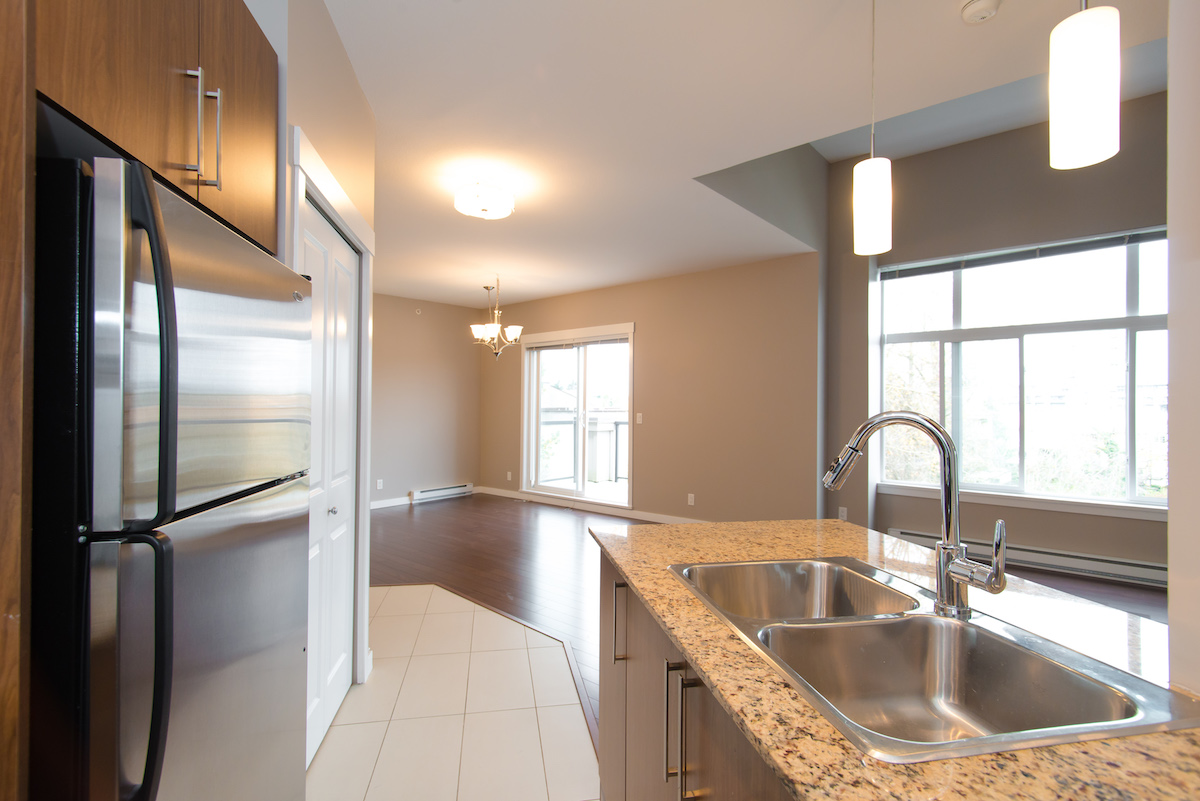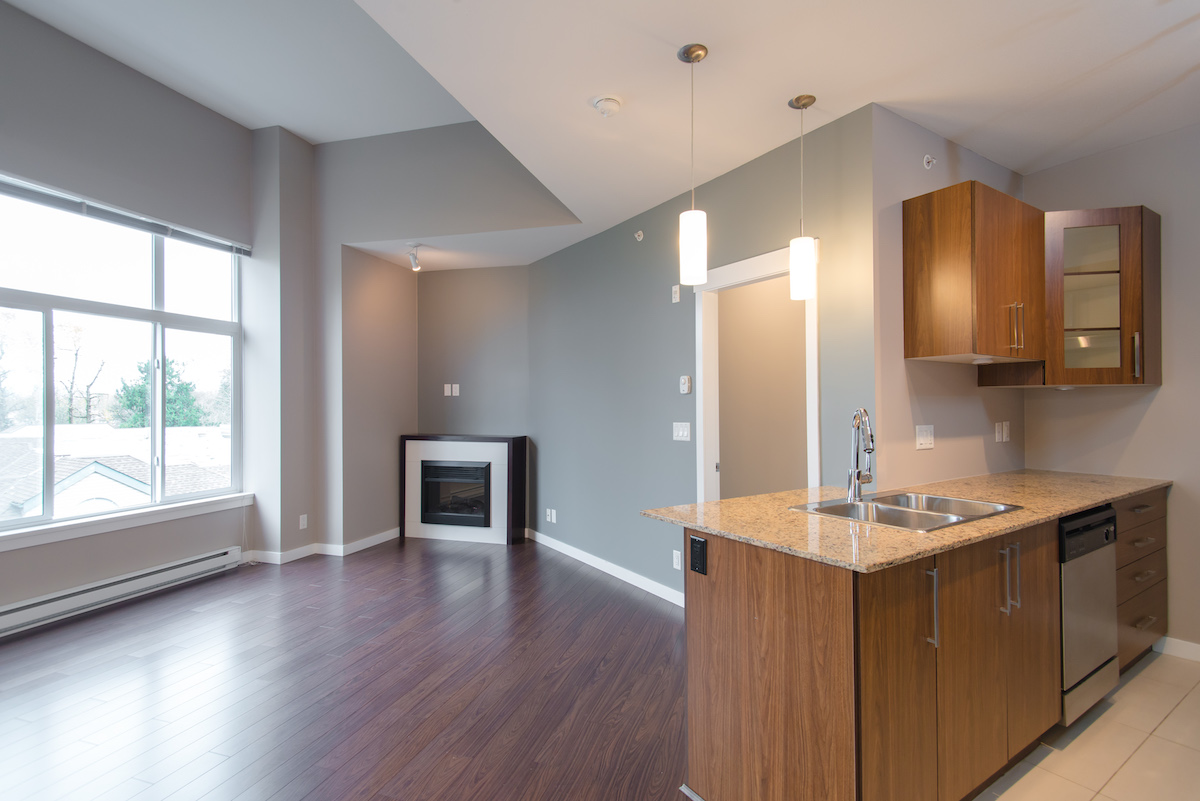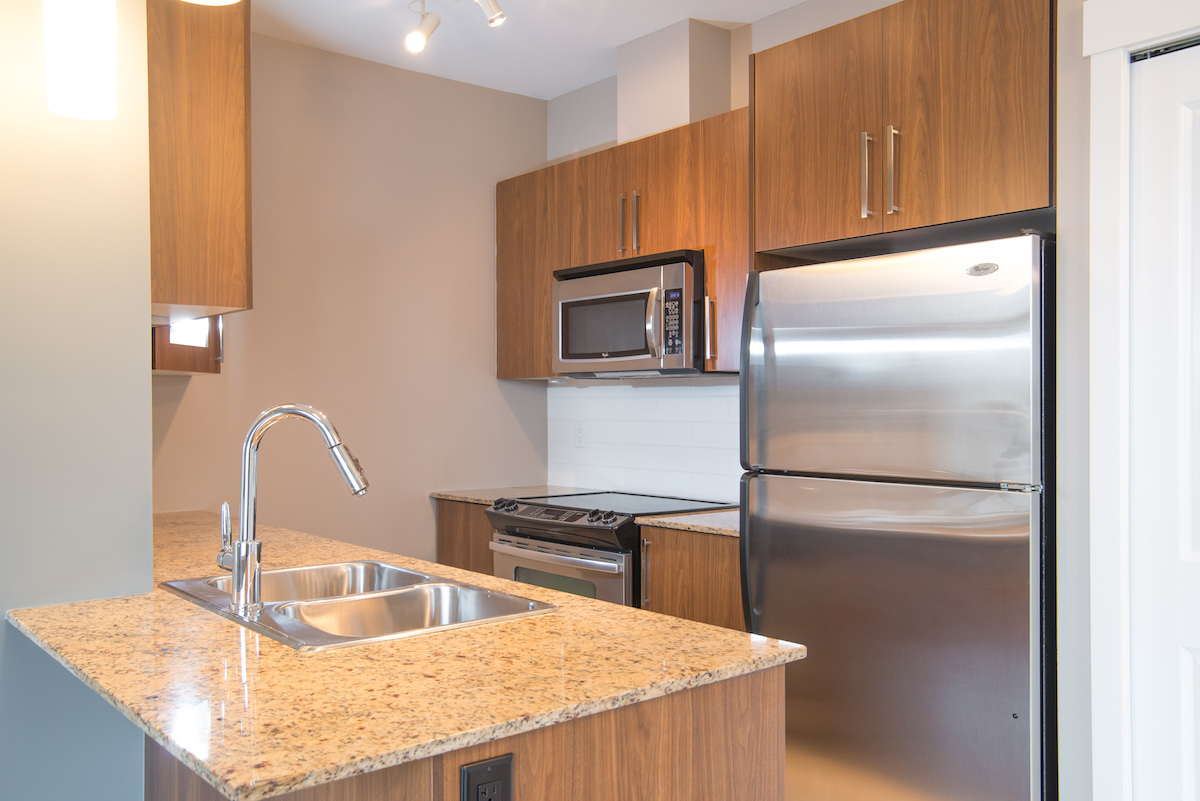 A simple galley kitchen with all the amenities needed for quality living.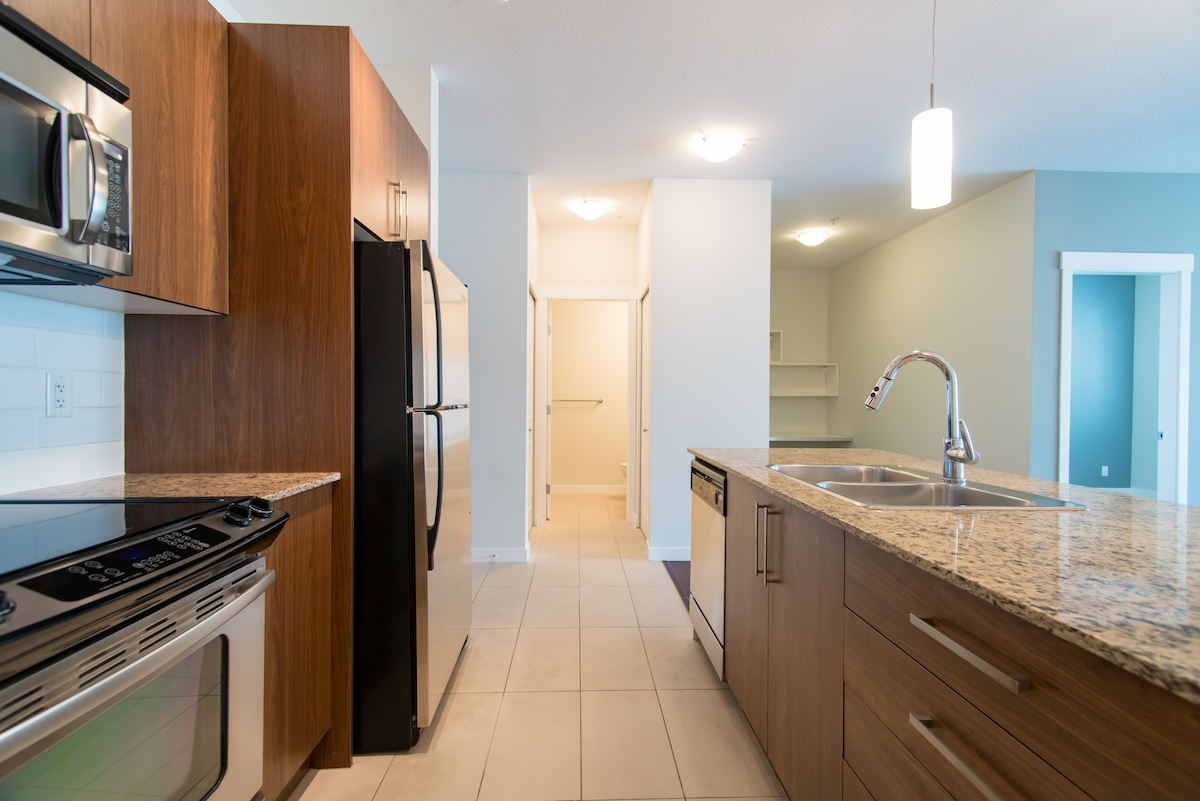 In this view of the kitchen you can see the little den area, the entrance to a bedroom, and the guest washroom.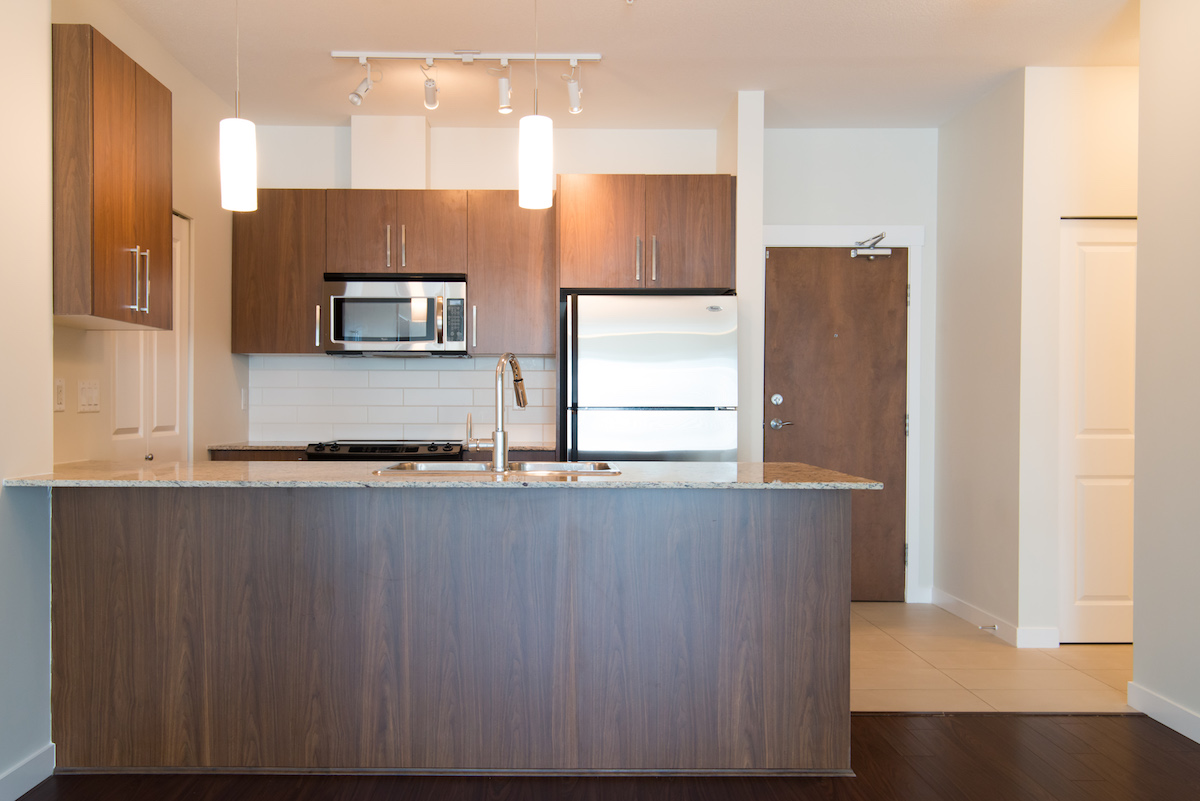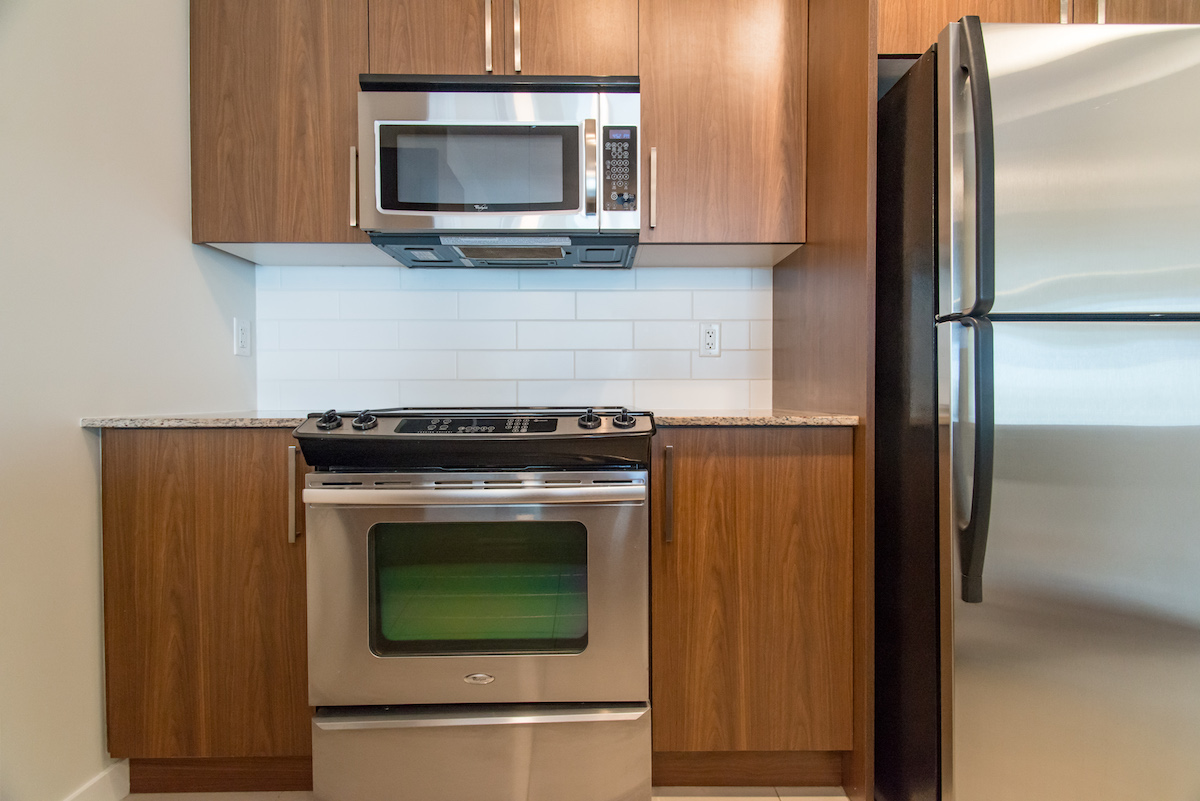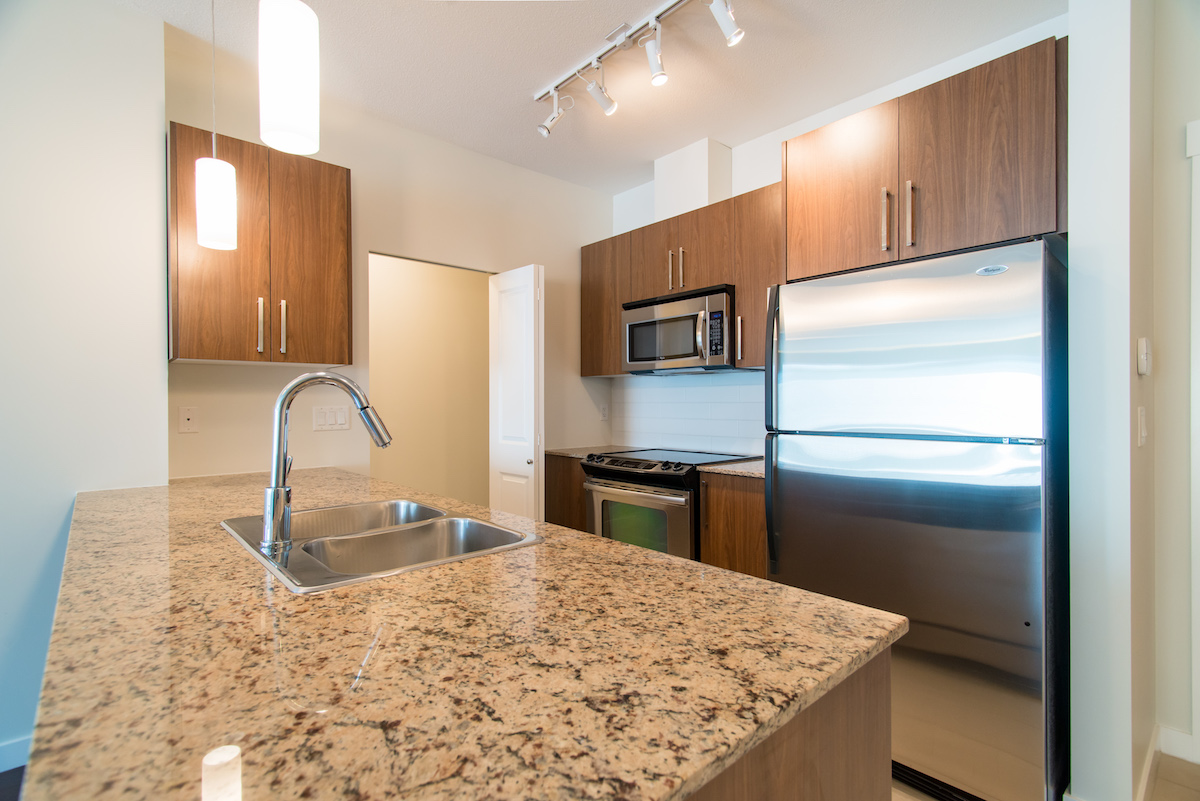 This is one of my favourite views of the kitchen. It shows of the lovely countertops, and kitchen appliances.
The guest washroom is to the left of the entrance, and just across from the kitchen.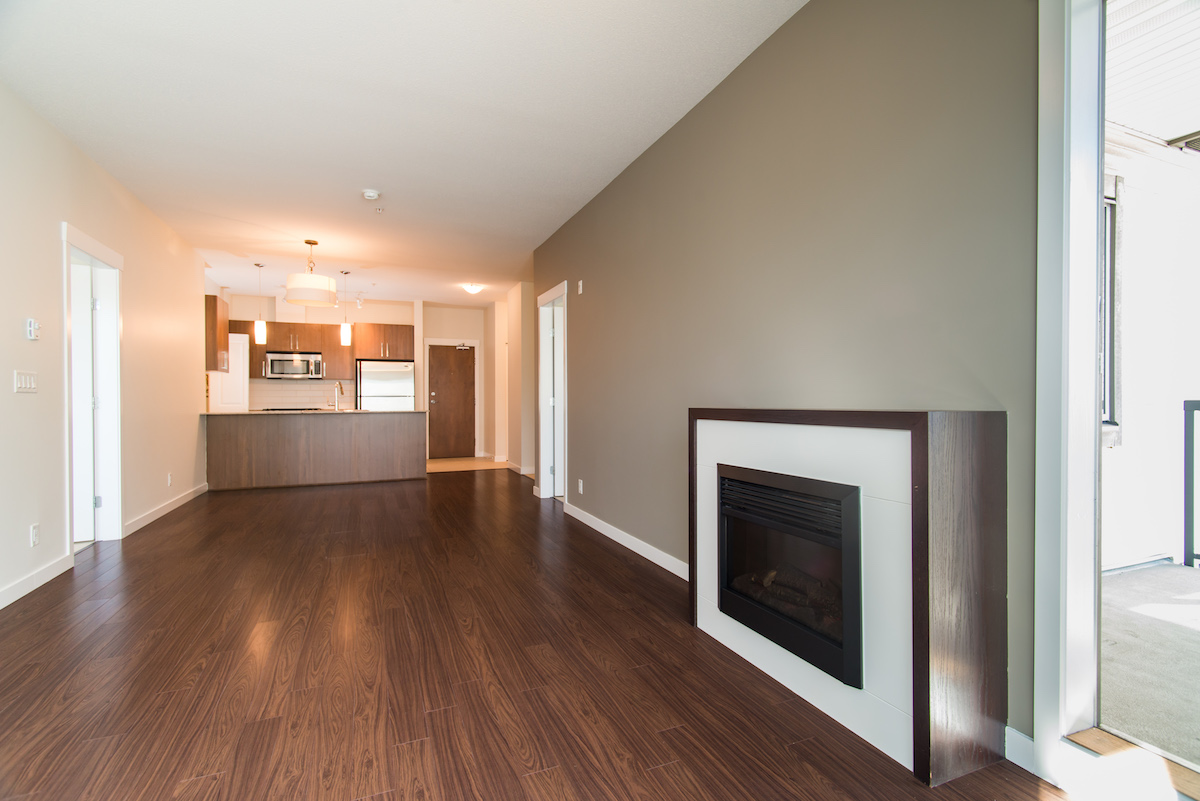 A spacious living area with fireplace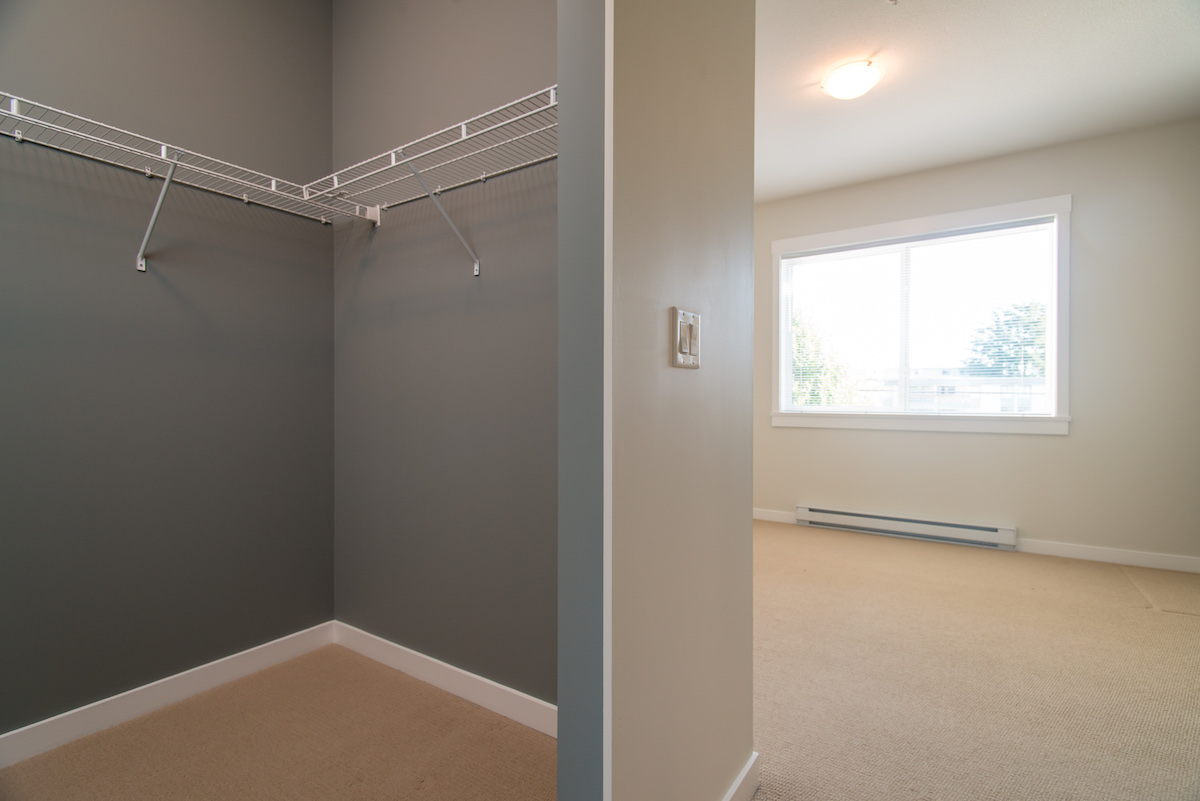 I wanted to show the huge walking closet which is a huge bonus in Condos & Apartments these days.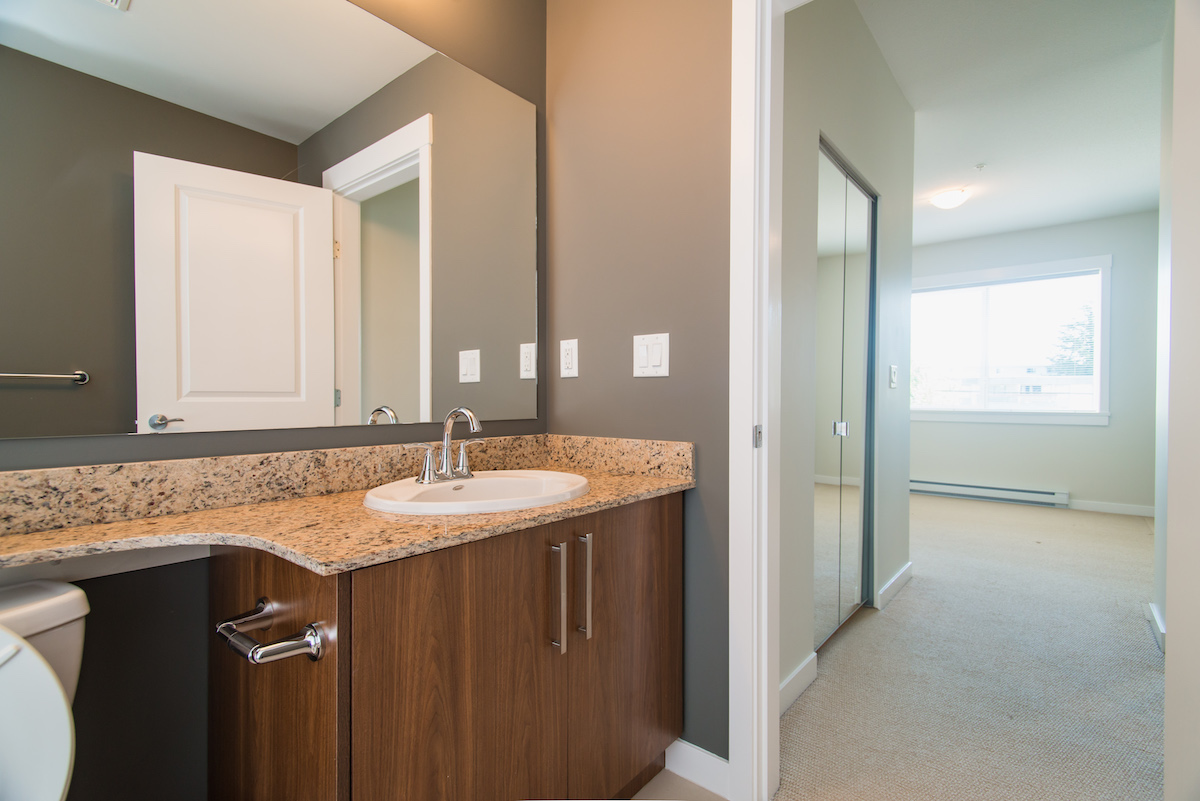 The same counter tops have been used through out the entire apartment giving a lovely feel of continuity.